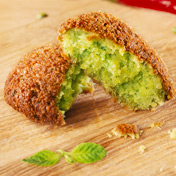 What's the vision of Falafel Land?
Our aim is to become leaders in the traditional fast food industry within this region and beyond. We will do our best to attain and retain our valued customers by providing excellent quality and service, with the highest food safety standard. Falafel is the main specialty of our restaurants. We are continuously working to find fresh, seasonal ingredients to create new recipes in order to satisfy the tastes of our customers who choose Falafel Land for a quick break from work, a nice lunch with the family or a takeaway for a fun evening with friends.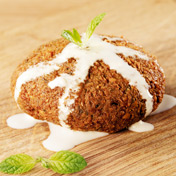 An new way to discover Falafel, proudly born in Doha
Falafel Land was founded in Qatar by Almana United, and started in Doha. The idea was to develop the traditional Falafel concept into a higher level, where clients could come and pick any fresh sandwich with our own touch, while enjoying taste, service and atmosphere in a unique, pleasant and professional environment. Our Falafel tastes, feels and senses differently. It is unique, it's a mixture of all Countries: all our clients, from every angle of the World, can enjoy their Falafel and discover a little bit of their own culture with just a single bite.
A good meal needs a good environment, and that is exactly what we offer in our modern fast-foods. We consider our customers GUESTS, as they are GUESTS to our home. And we treat them as such. While working for our long term success, we are also committed to contribute to our community and to offer our employees a fun, healthy, and nurturing environment.